Joanna Volpe, a longtime event volunteer shares three of her favorite experiences:
I am part of the "2019 East Tennessee Volunteer of the Year" group. I was nominated by a friend and then got to see some familiar faces from the Helen Ross McNabb Foundation at the event. You always wonder how your name gets to the top of the list. I am proud to hold this title and I encourage others to give the gift of kindness to the person next to them!
Working with Bert & Bob, our Knoxville celebrities, they are a hoot and make the day go fast. It's an honor to be the photographer at the Bob Kesling & Bert Bertelkamp Golf Tournament. There is never a dull conversation under their tent.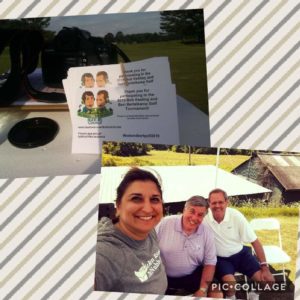 How about being recognized by Helen Ross McNabb on a social media post? That's bragging rights! I will never forget carrying every single bag in one trip with my coworker Marvin Bell. That was a fun day on the golf course, with lots of good memories.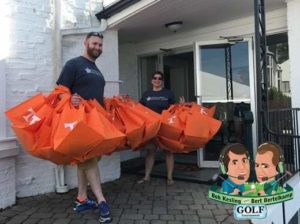 It brings me joy every time I get to help Helen Ross McNabb.
Back to 75th Anniversary