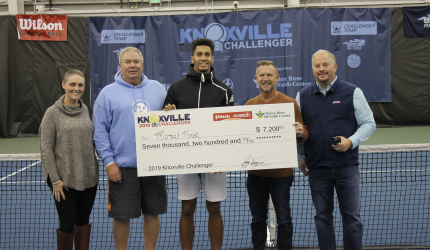 The Knoxville Challenger is a USTA pro-circuit event for rising professional tennis stars to enable them to earn ATP points and has a proven track record of drawing the new wave of top tennis athletes. The Knoxville Challenger brings professional tennis to Knoxville and inspires and entertains new and seasoned lovers of the game. The event allows people to discover and create a following for the next generation of great players.
For more information, please visit the official Knoxville Challenger website.
If you're interested in volunteering, please click here.